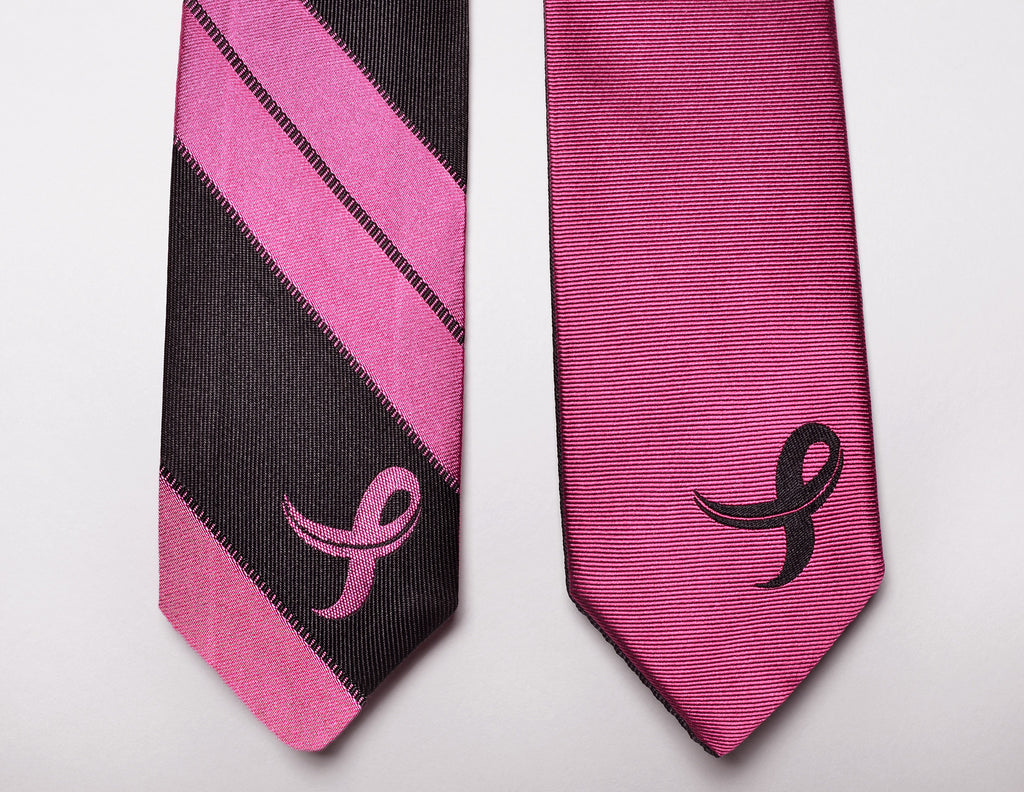 Breast Cancer Awareness Striped Reversible Skinny Necktie
$39.99
Proceeds of this design will go to the Susan G. Komen Foundation Eastern Washington Affiliate. The design is a very unique and versatile Reversible Necktie, which can be worn on either the pink & black striped or solid pink side.
The idea and inspiration of this design came after Shaun's Mom was diagnosed with Breast Cancer in 2011. She is now cancer free, and a Breast Cancer Survivor. 
·        2 1/2 inches wide 
·        Reversible Necktie
·        Solid Pink W/Black Ribbon & Pink Stripe
·        100% Silk. 62". Dry Clean. Made in China.