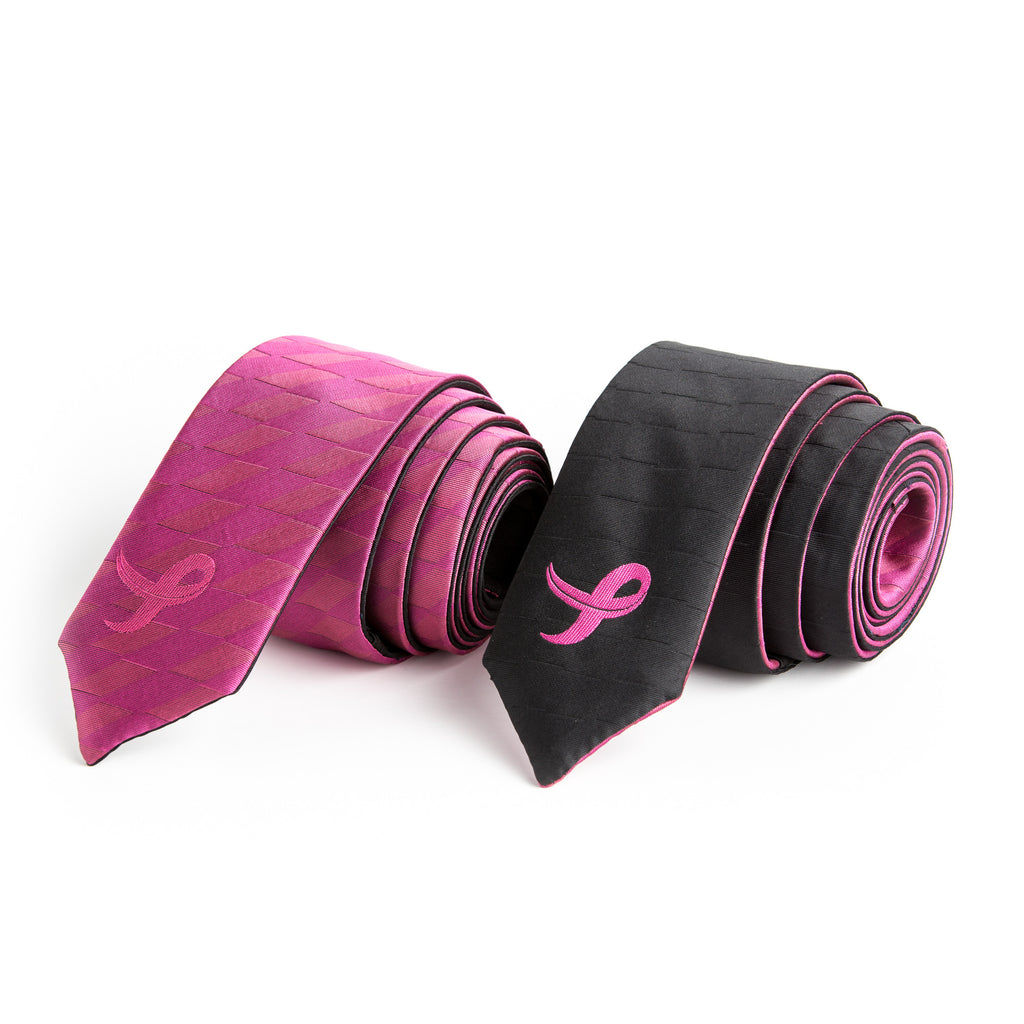 Breast Cancer Awareness Diamond Skinny Reversible Tie
$39.99
Proceeds of this design will go to the Susan G. Komen Foundation Eastern Washington Affiliate. The design is a very unique and versatile Reversible Necktie, which can be worn on either the Pink or Black side. 
The idea and inspiration of this design came after Shaun's Mom was diagnosed with Breast Cancer in 2011. She is now cancer free, and a Breast Cancer Survivor.
·        Reversible Necktie
·        Pink Diamond Shaped, W/Ribbon
·        Black Diamond Shaped W/Ribbon
·       100% Polyester. 2.25" wide. 62" length. Dry Clean. Made in China.